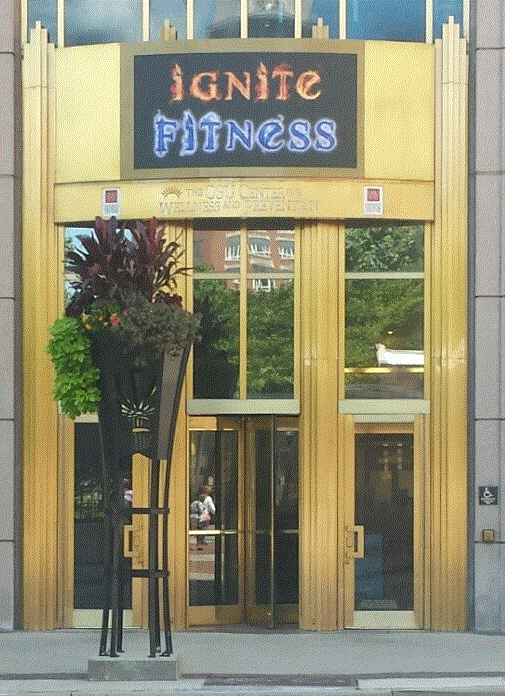 About Ignite!!!
We are convienently located Downtown near the Capitol

We ARE the largest Gym Downtown.

We offer FREE towel service ( two sizes!)

Members enjoy Free group classes

We COMP parking!!!!!

When you join you get two FREE consultations

We offer a full compliment of trainers to accomodate everyones fitness goals!
Hours:
Monday: 5:00am-10:00pm
Tuesday: 5:00am-10:00pm
Wednesday: 5:00am-10:00pm
Thursday: 5:00am-10:00pm
Friday: 5:00am-10:00pm
Saturday: 9:00am-6:00pm
Sunday: 9:00am-6:00pm
Hours:
Monday: 5:00am-11:00pm
Tuesday: 5:00am-11:00pm
Wednesday: 5:00am-11:00pm
Thursday: 5:00am-11:00pm
Friday: 5:00am-11:00pm
Saturday: 9:00am-6:00pm
Sunday: 9:00am-6:00pm